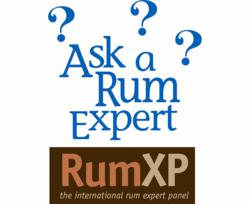 While anxiously awaiting the arrival of the 2013 Miami Rum Renaissance Festival, I was happily surprised to receive an email announcing a new feature this year - a place where festival attendees can meet the judges and ask questions.
How do you judge a rum?
What's your favorite rum?
Which rum do you like to use in a/an [Insert Mixed Drink Name Here]?
All these questions and more can be answered by the members of the members of the RumXP's - the International Rum Expert Panel and this new campaign - "Ask A Rum Expert" - is receiving amazing publicity across the internet.Here's a link to the press release:
This looks like it'll be a lot of fun and a great opportunity to meet the RumXPs.
(By the way, if you do stop by and see the really good-looking guy with the loud shirt and panama hat, make sure you say hi to me)